Summer Fun Continues at Ridgway!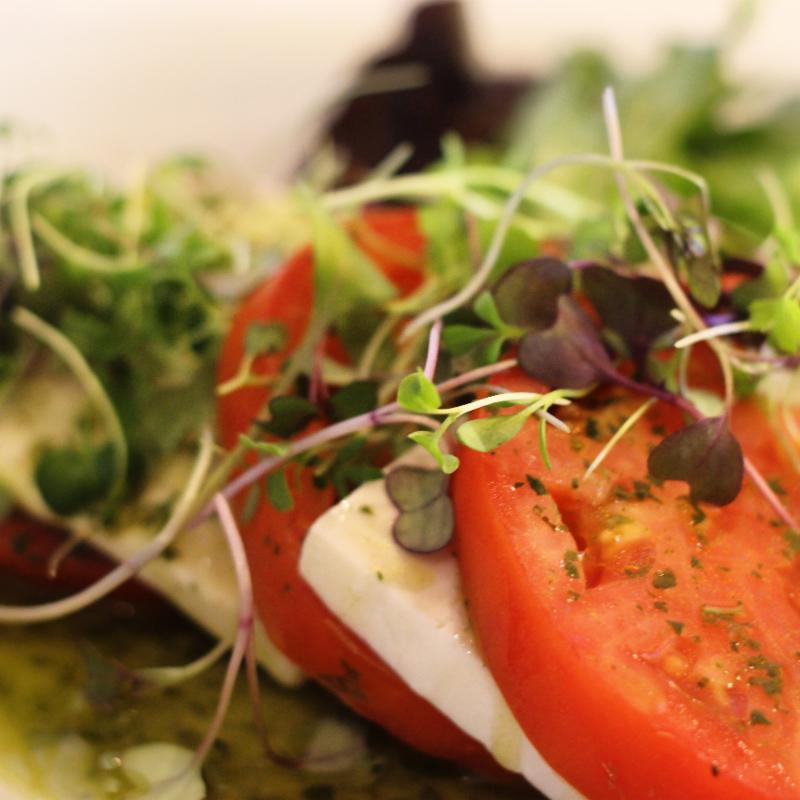 Restaurant Week is now behind us but summer value dining remains in effect at Ridgway with our popular $27 two-course (appetizer and entree) menu as well as the continuation of our $35 three-course (appetizer, entree, and dessert) Naples Restaurant Week menu. On our Restaurant Week menu, if you'd rather substitute a glass of house wine or a beer in place of the dessert course, we'll gladly to do – ask your server for specifics. Both the $27 and $35 menus will be available daily during dinner hours throughout the restaurant, including at our bars, and can be previewed on our
website
.
Of course happy hour is still available daily, at the bars only, 3-6pm, with 50% off of your drinks (really!), and Wednesdays feature our taste-it-to-believe-it Niman Ranch smoked rib dinner, complete with sides of corn pudding, sautéed greens, and baked beans. Come see us! As always, we're open 7 days a week, rain or shine, with plenty of indoor seating when the weather turns stormy. Keep in mind that we're also still offering live music Friday and Saturday evenings – in the Courtyard when the weather cooperates and inside by the bar when it doesn't.
Key Lime Samples at Tony's
Swing by Tony's Off Third Friday afternoons, 3-5pm, to enjoy a complimentary sample of our legendary, made-from-scratch Key Lime Tart. All the tartness of the fruit balanced by the sweetness of the graham cracker crust and freshly whipped cream. Even those who say they don't love key lime frequently say they like our version! If you're already a key lime aficionado, consider yourself in your a special treat. Tony himself believes in it so much we're offering these samples every Friday afternoon in the bakery. Available for purchase daily, our Key Lime Tarts are available in individual size as well as larger sizes, perfect for entertaining out-of-town guests or just celebrating the end of a long week.
Weekend Brunch – Saturday and Sunday
Ridgway's famous brunch is now available year-round on both Saturdays and Sundays, starting at 10am and available through the lunch hours. Fresh baked pastries from Tony's Off Third, savory omelets, satisfying French toast, and so much more! The perfect stop after a successful swing through the Third Street South Farmer's Market on a Saturday morning. And of course your well-behaved dogs are always welcome to join you in any of our outdoor spots. Our regular lunch menu is also always available, but we think weekends were absolutely made for indulging, including culinarily! Save the salads for the weekdays – make brunch at Ridgway a regular weekend destination.
Happy Father's Day!
Wishing a very happy Father's Day to all those celebrating this Sunday, and we will be delighted to welcome many of you at Ridgway that day for brunch or dinner. If you still need to make a reservation, please feel free to give us a call at (239) 262-5500 or click through to
OpenTable
.