Bayside is an annual holiday tradition for many, open both Christmas Eve and Christmas Day, with the restaurant stunningly decorated, and families and friends gathering throughout the day and evening. On Christmas Day, enjoy a special menu from 12pm to 8pm. Christmas Eve offer our regular dinner menu. Please do give us a call at (239) 649-5552 to be a part of Christmas at Bayside. You can see our Christmas Day menu on our
website
.
Wine Notes from Sukie
The Scout Guide recently
featured
a Christmas wine recommendation from our own Sukie Honeycutt, co-owner and wine director. Sukie's wine knowledge is truly peerless and when the Scout Guide asked her what she would recommend for a wine that would pair well with nearly any main course offered at Christmas, she recommended a dry rose, noting that it can complement fish, meat, or fowl. Her particular favorites, all produced in Provence in France, include Domaine Ott, Miraval, and St. Andre de Figuiere Magali. If you're dining at home this Christmas, stop by
Sukie's Wine Shop
to make your selection, or if you're joining us in the restaurant we have our full wine list available for perusal.
Venetian Village Christmas Boat Parade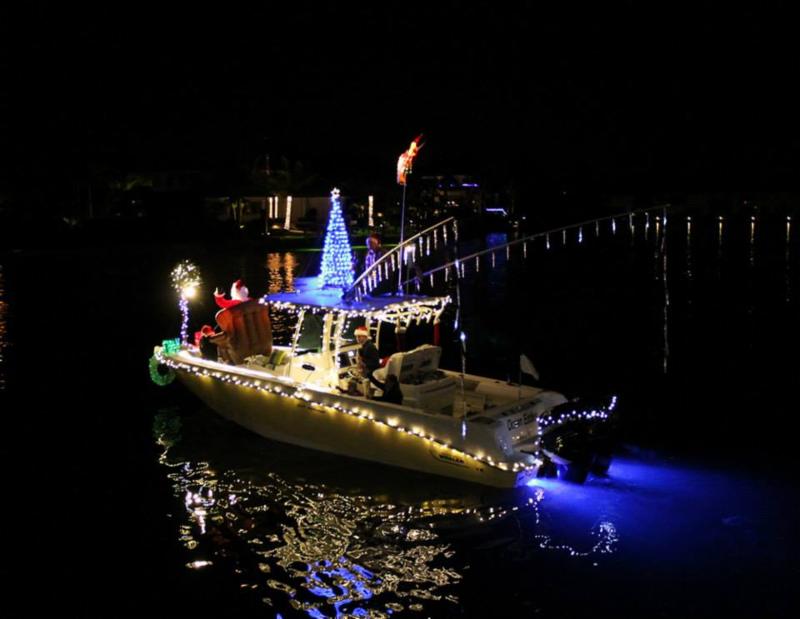 Did you make it to the annual Venetian Village Christmas Boat Parade? What a beautiful and fe
stive evening! From a visit with Santa to a beautiful dinner at Bayside overlooking the water, this is a must-do holiday tradition for many locals and visitors. Thank you to all who came out to Venetian Village to take part in this tradition! We were thrilled to see so many good friends that night and look forward to next year's!
Gulfshore Life's Best of the Gulfshore Awards
Frequently when we're out in Naples talking about Bayside, the 
common refrain we hear from people is along the lines of, "Oh, I just love Bayside!" Well, so do we. We're more than 25 years into this restaurant experience and feel we only get better and better with time. 
So, if you love Bayside the way we love Bayside, whether it's the magical views, stunning dining rooms, welcoming outdoor deck, live music, private dining, Sukie's Wine Shop downstairs, or any combination of the above, please consider casting a vote in the annual Best of the Gulfshore survey hosted by Gulfshore Life Magazine. 
We would love to hear from many of our friends that Bayside is an important part of your lives!
 Click
here
to access the survey.
Merry Christmas, Happy Holidays, & Happy New Year!
From a recent Christmas dinner hosted by Tony, Wynne, and Sukie, where our senior management from both Ridgway Bar & Grill and Bayside Seafood Grill & Bar gathered to celebrate. We wish you a very happy, safe, and peaceful new year!